Adorable. Playful. Miniature Dachshunds.
Welcome To Darling Dachshunds
We take immense pride in raising miniature Dachshund puppies of the highest quality. Located in the small town of Fallon, NV, our breeding program is dedicated to providing loving homes with delightful and healthy Miniature Dachshund companions.
As passionate Dachshund enthusiasts, we prioritize the well-being and happiness of our puppies above all else. We maintain a small-scale breeding program to ensure that each puppy receives the utmost care, attention, and socialization from the moment they are born. Our puppies are raised in a loving family environment, where they are showered with affection and nurtured to develop into well-rounded, confident, and affectionate pets.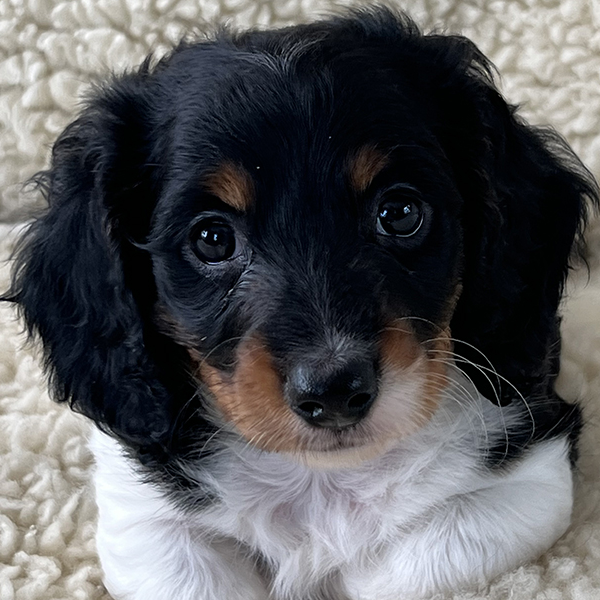 Finding your perfect puppy is an exciting journey, and we are honored to be a part of it. Explore our available puppies today and embark on a delightful adventure of bringing home your new miniature Dachshund companion. We can't wait to help you find the furry friend who will fill your days with joy, laughter, and endless love.
We offer a variety of miniature Dachshund puppies including Black & Tan Silver Dapples, Black & White Piebald, and Dapple Piebald.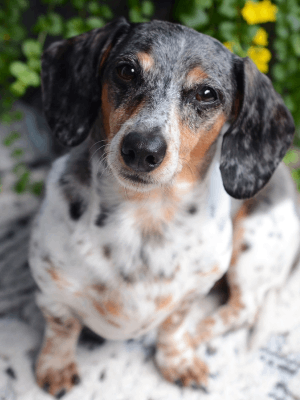 I love my new miniature Dachshund! Wild West Wieners was a pleasure to deal with. My new puppy arrived happy and healthy and I couldn't be happier with the new addition to our family.
Theresa Simpson
Happy customer
We serve clients all over the entire United States. We can deliver your puppy anywhere in Nevada and bordering states, including Arizona, Utah, California, Idaho, and Oregon.
If you live outside of our driving distance, you can meet us at our local airport (RNO – Reno International Airport) in Reno, Nevada. You can meet us at the airport and take your miniature Dachshund puppy back home with you on your flight. We do NOT ship our puppies via Air Cargo.
There are fees for delivery. Please email or call us to inquire about your delivery needs if you are unable to pick up your puppy at our local airport. Deliveries are limited and must be scheduled in advance.